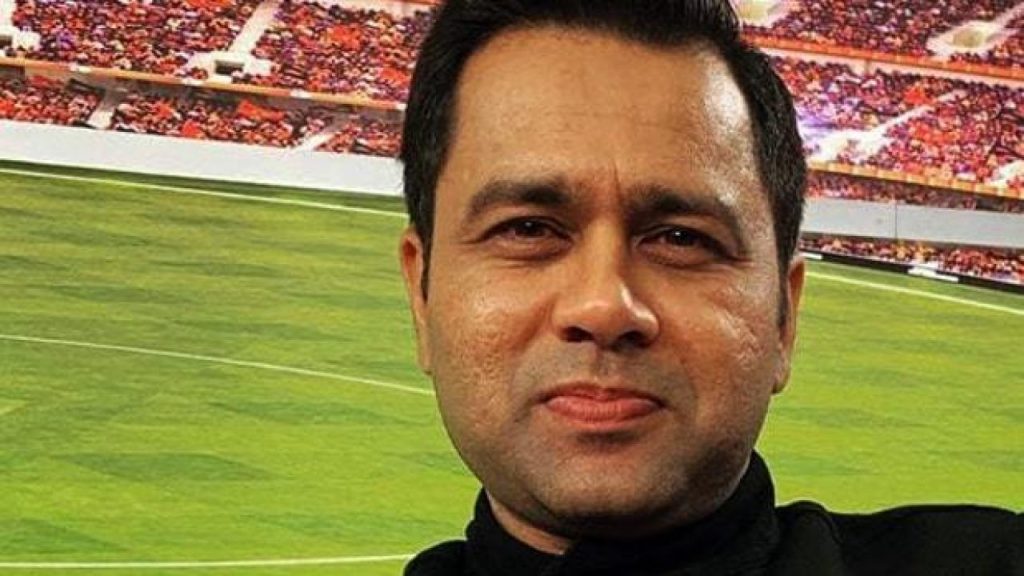 Aakash Chopra hails Mohammad Rizwan's efforts for Pakistan in World Cup 2023 Clash against Sri Lanka
11 October, 2023
In a thrilling World Cup 2023 showdown against Sri Lanka, Pakistan's wicketkeeper-batsman, Mohammad Rizwan, showcased remarkable resilience, playing a match-winning innings despite suffering from cramps. The Lankan Lions set the Men in Green a formidable target of 345 runs after choosing to bat first in Hyderabad on Tuesday, October 10.
Rizwan's performance was nothing short of sensational as he smashed an unbeaten 131 off 121 deliveries, guiding his team to a spectacular six-wicket victory with 10 deliveries to spare. It was a phenomenal display of skill and determination that left cricket enthusiasts in awe.
Former Indian opener Aakash Chopra, known for his insightful cricket analysis, heaped praise on the outstanding performances of Abdullah Shafique and Mohammad Rizwan, which played a pivotal role in Pakistan's triumph. In his analysis, he acknowledged the daunting task of chasing 344 runs and commended the duo for their exceptional partnership. Follow your favourite cricket team with attractive betting odds from Nextbet.
Chopra spoke highly of Abdullah Shafique, emphasizing his consistent performances, and said, "I like this boy. He played well in the Asia Cup as well and here also he scored a century when he got an opportunity."
However, it was Rizwan's sheer determination and tenacity that truly stole the spotlight. Despite battling cramps, he continued to score crucial runs, securing the victory for Pakistan. Chopra remarked, "Rizwan was playing almost one-legged in the end but he scored runs and won his team the match."
The partnership between Shafique and Rizwan was a standout moment, as Shafique contributed 113 runs off 103 deliveries, setting the stage for Rizwan to take the reins after his dismissal. This successful partnership was instrumental in Pakistan's successful chase of the mammoth target set by Sri Lanka.
While Pakistan's batting was impressive, their bowling performance raised concerns, as highlighted by Aakash Chopra. He expressed disappointment in Pakistan's bowling display and pointed out some areas of weakness. Haris Rauf and Shaheen Afridi faced a difficult start, with Haris Rauf conceding 10 runs per over initially. The bowling attack seemed to struggle, and there were issues with consistency and line and length.
Chopra observed, "In bowling, only Hasan Ali was looking like Hasan Ali while the others were walking the path of failure. Shadab Khan is also not bowling well. The ball is not falling at one spot – either full or short, or full tosses. The bowling looked weak, so a lot of runs were scored."
Hasan Ali emerged as the standout bowler for Pakistan, with figures of 4/71 in his 10 overs. Iftikhar Ahmed also maintained a decent economy rate, conceding less than six runs per over. However, the overall bowling performance left room for improvement.
In conclusion, Pakistan's thrilling victory in the World Cup 2023 clash against Sri Lanka was a testament to their batting prowess, with Mohammad Rizwan's heroic innings standing out as the highlight. The need for improvements in the bowling department was evident, and the Men in Green will aim to address these concerns as the tournament progresses. Cricket fans can look forward to more exciting matches in this World Cup. Get free cricket betting tips from Nextbet Sports.