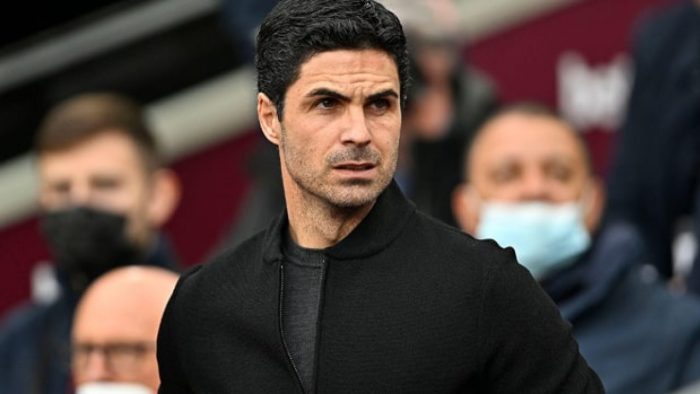 Arsenal drop crucial points; Liverpool come from behind to take a point
10 April, 2023
The Premier League delivered yet another classic at the Anfield, involving two giants of the tournament Arsenal and Liverpool. Both these sides have always had the knack of fighting it out until the end and producing some end-to-end thrillers, which was the case this time as well. 
With their title aspirations on line, Arsenal entered this contest with tremendous pressure on them and Manchester City breathing right down their neck. Liverpool, despite being in shaky form, pulled off some good results at Anfield and were expected to do something similar. However, it was the Gunners who made the first breakthrough.
Gabriel Martinelli smuggled home a terrific goal under tricky circumstances. Despite having a defender right by his shoulders, he controlled his feet well to squeeze the ball just wide of Alison and into the goal. There were a couple of ricochetes on the way, but Liverpool could not manage to clear the ball away.
Arsenal continued to pile on the pressure and were in commanding position for a better part of the first half. A couple of opportunities fell to the wrong individuals for Liverpool, who couldn't get the finishing touch. However, before the hosts could respond, the Gunners made it 2-0 via a Gabriel Jesus header. Martinelli, who scored the first, now turned provided, whipping in a brilliant cross from the left side.
Just before the first half ended, Liverpool piled up the pressure and got something back. Diogo Jota's cross from the left side took a touch off Jordan Henderson and Mohamed Salah was there to pounce from close range. Unfortunately for them, their lead goal-scorer went on to miss a crucial penalty in the second half, which could've mounted further pressure on Arsenal.
Mohamad Salah went on to have another couple of presentable opportunities, but the second goal never arrived for the Egyptian. Arsenal's decision to hold back and soak in the pressure backfired right at the death, with Liverpool finally being able to capitalise on their good work.
Roberto Firmino got an 88th minute equaliser, assisted equally brilliantly by Trent Alexander-Arnold from the right hand side. As it turned out, that was the last settlement in the match, with Arsenal missing out on a golden opportunity to do the double over Liverpool for the first time in 13 seasons.
Manchester City are now three points behind Arsenal, with both these teams set to clash at the Etihad Stadium in the final week of this month. If you are interested in not only Football news but also betting visit Nextbet.