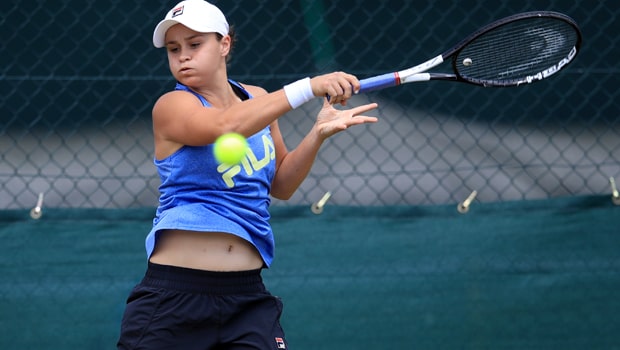 Ash Barty continues to maintain that she's done with Tennis and quashes rumors about her return
8 November, 2022
Former Australian World No. 1 Ash Barty stunned the world of tennis as well as her thousands of fans in March this year when she announced her retirement from the sport at the very peak of her career. Barty was just one month shy of her 26th birthday and was the reigning World No. 1 when she made the announcement.
She had sensationally won the French Open in 2019, the Wimbledon in 2021, and the Australian Open earlier this year, and her reign of 114 consecutive weeks at No.1 continues to be the fourth-longest streak in the history of the WTA Tour, behind Germany's Steffi Graf (186 weeks), American stalwart Serena Williams (186) and Czechoslovakian-American great Martina Navratilova (156). Barty's 121 total weeks as the top-ranked player are No.7 in the all-time list.
Despite all the successes as well as the dominance she showed in the sport, Barty recently reiterated her initial point. Speaking at Melbourne Park — the venue of her last Grand Slam singles title this year — for a promotional activity, she mentioned that she has no intention of coming out of retirement.
In an interaction with The Age, the 26-year-old clearly elucidated, "I'm done (with professional tennis).
"I was searching for other things, but now I don't need that. Now I've probably understood and realized that I've had an extremely full, fulfilling incredible journey… in my professional career and now it's time to close that chapter."
Given the nature of her career and how she decided to retire prematurely in her mid-20s because of the continued stress, it goes without saying that speculation surrounding her return has always been rife with hopeful fans and optimists believing that she will return sooner rather than later.
Reminded that this year she had said "never say never" about staging a comeback, Barty's reply was "Never!", according to the report. "I'm done … No, no, no," she added.
The Australian has also added that she doesn't see herself in the commentary box during tennis matches either.
There have also been suggestions that the 26-year-old may take up professional golf or cricket in the next phase of her career although these rumors are yet to be officially confirmed by her at any capacity.