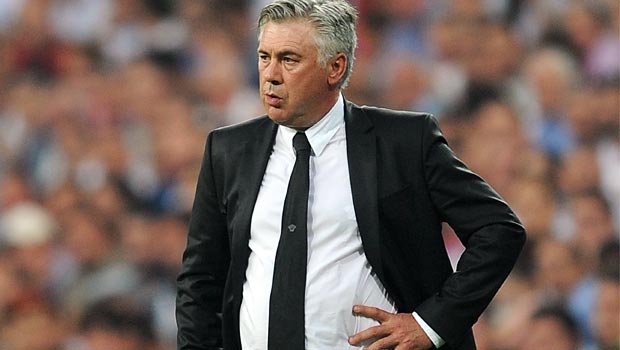 Brazilian FA confirm interest in legendary Italian coach 
27 March, 2023
Brazil faltered at the world's biggest stage of football once again in Qatar 2022, losing out to Croatia on penalties in FIFA World Cup 2022. This led to the team letting go of head coach Tite and there were multiple speculations regarding who the next coach would be. As it stands, Ramon Menezes has been appointed as an interim boss, with the hunt for a full time coach still on. 
It has been continually reported that the Brazilian Football Association is very keen on appointing Italian legend Carlo Ancelotti as their head coach. The only coach in football history to win four Champions League titles and the man who won league titles across all five major leagues in Europe, is also looking to cap off some international glory to his illustrious career.
He is currently under severe pressure at his current job with Real Madrid. Although the side thrashed Liverpool 6-2 over two legs in the Champions League round of 16, there hasn't been enough satisfaction among the hierarchy of the club especially after the side lost further ground on the La Liga title chase to rivals Barcelona.
Ancelotti has repeatedly been linked with the Selecao job since previous coach Tite's exit after the World Cup in Qatar last year. Despite Real Madrid and Ancelotti denying in February that there has been any contact with the South American nation, Brazil stars Rodrygo and Ederson have suggested there is more to the story.
CBF president Rodrigues has broken his silence about the Selecao's search for a new manager and says they would be happy to bring in a revered figure like Ancelotti.
"Ancelotti is unanimously respected among players. Not only Ronaldo Nazario or Vinicius Jr but all those that have played for him," he said to Reuters. "I really admire him for his honesty in the way he works and how constant his work is. He needs no introductions. He is really a top coach who he has several achievements and we hope he can have even more."
Ancelotti is currently contracted with the club in Spain until 2024, but is unlikely to see through that reign. Real Madrid are also targeting some other young managers in Europe to succeed the Italian, which makes it all the more possible to see Ancelotti at the top of Brazil very soon. If you are interested in sports news and also betting go to Nextbet.