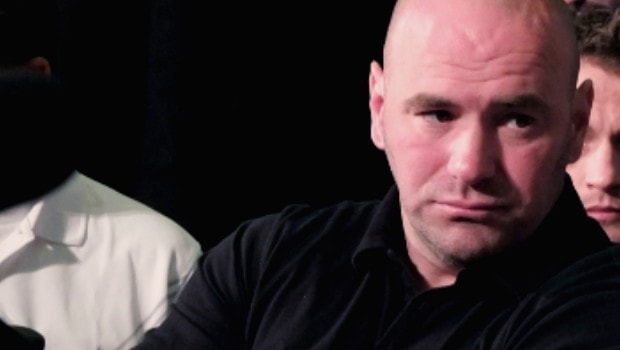 Dana White to sign new boxing promotion in the next 1-2 years 
20 March, 2023
Dana White, the President of the Ultimate Fighting Championship, is somebody who keeps thinking stuff out of the box to keep himself relevant in the industry. As it turns out, he keep that image for as long as he is in the top position and will keep coming up with new ideas to promote combat sports. As it stands, he is attempting to sign a new boxing promotion in the next 12-24 months.  
In 2017, White was heavily involved in the promotion of Conor McGregor's legendary boxing match against Floyd Mayweather Jr. During that time, the UFC president capitalized on the massive publicity by announcing he would be starting a boxing promotion called Zuffa Boxing. The event, unfortunately for White, enver materialised.
DanaWhite is working to launch a major new boxing promotions company within the next 12-24 months, and he's also eyeing domestic + global expansion for Power Slap League and says McGregor's's UFC return should be this year + ATT Stadium is an option," said Adam Stern of Sports Business Journal.
Stern provided some different interesting updates. He said that the highly-anticipated fight between McGregor and Michael Chandler could be targeted for AT&T Stadium, which seats 80,000 in Arlington, Texas. 'The Notorious' and Chandler are coaching The Ultimate Fighter Season 31, providing that extra promotional push to fill a massive stadium.
Meanwhile, White is looking to bring his slap-fighting league outside of the USA as well. The UFC president recently revealed that Power Slap will leave TBS and be broadcast on Rumble moving forward. The 53-year-old has his plate full between MMA, boxing, and slap-fighting.
The UFC president has been testing the waters in boxing over the past year. Rising superstar Callum Walsh had his last four fights streamed on UFC Fight Pass. The 22-year-old is 6-0 with 5 KOs and might be the next Irish-born superstar. On March 16, Walsh secured his last knockout win, which included a promotional event with White during the fight week. Explore sports betting and sports news in one place by visiting Nextbet.