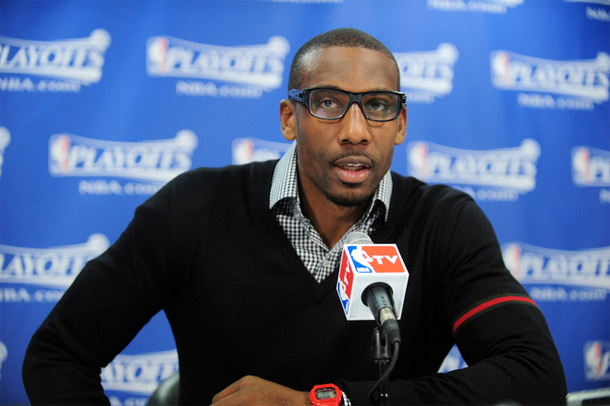 Former NBA star Amar'e Stoudemire was accused of punching his daughter
20 December, 2022
In a very shocking turn of events, former NBA star Amar'e Stoudemire was arrested and taken into custody by the local police in Miami, Florida, on Sunday. They had charged him with domestic violence, according to court records. Stoudemire submitted a $1,500 bond later on Sunday after a judge handed him a stay-away order as a pretrial condition.
Stoudemire is also charged with one misdemeanor battery, a domestic violence charge. The 40-year-old finds himself in a tricky position as if proven guilty, he could be spending some time in prison.
An arrest report was obtained by The Miami Herald that says Stoudemire's victim was one of his two daughters, who are 14 and 17 years old. However, it remains unclear as to which of the daughters was impacted. The report suggests that Stoudemire punched the girl and slapped her hard enough to draw blood, which can lead to severe domestic violence punishment.
"I observed blood stains on the victim's sweater and sweatpants," the arrest report says according to The Herald. "The mother of the victim showed me the photo she received from her daughter, which shows the victim crying and blood running down her face."
The Miami Dade Police Department did not immediately respond to Insider's request for comment on Sunday.
Stoudemire is a renowned figure in the NBA and the former professional basketball player had spent more than 10 years in the world's biggest basketball league playing for the Phoenix Suns and the New York Knicks. He went on to play in brief stints with the Miami Heat and the Dallas Mavericks. Stoudemire also competed in the 2004 Olympic Games with Team USA.
Stoudemire has been married to Alexis Welch since 2012 and the couple has had two daughters ever since. Since making his debut in the NBA with the Suns in 2002, he made it to the NBA All-Star contest six times in his career and scored 15,994 points.
In the latter stages of his career, he moved beyond the USA to play basketball in Europe. Stoudemire owns a significant share of Hapoel Jerusalem, the team he won a championship in 2017. He also won the tournament with Maccabi Tel Aviv in 2020 and was named the Israeli Basketball Premier League Finals MVP.