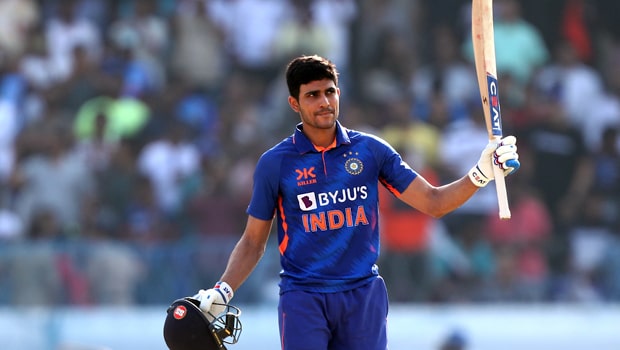 Harbhajan Singh Backs Shubman Gill Amidst Form Slump
1 September, 2023
In a recent conversation with India Today, former India spinner Harbhajan Singh offered his insights on the current predicament of India's young opening batter, Shubman Gill. Gill, who has been in the spotlight for his recent struggles with the bat, found support from Harbhajan, who defended the young talent's technique.
Harbhajan attributed Gill's dip in form to the toll of an extensive cricketing schedule. After an impressive showing in the 2023 Indian Premier League (IPL), Gill faced immense pressure but couldn't replicate his IPL success in the Asia Cup 2023 opener against Pakistan, managing only 10 runs from 32 deliveries. Follow your favorite cricket team with attractive betting odds from Nextbet. 
Harbhajan pointed out, "I think this is because of too much cricket. He has been playing for quite a while now. He had a great IPL. Every player needs some rest because IPL is a very demanding tournament."
The former spinner further emphasized the demanding nature of the IPL, where players are required to travel frequently and play almost every other day. Harbhajan expressed his belief that Gill simply needs a break to recharge and regain his confidence. He stated firmly, "He's a quality player, and there's no doubt about that."
Harbhajan maintained that there is nothing fundamentally wrong with Gill's technique and expressed confidence in the young batter's ability to bounce back. Gill, who finished as the top run-scorer in IPL 2023, has recently experienced a slump in form. Harbhajan stated, "He will come back to form and start scoring runs. I believe there's nothing wrong with his technique and the way he's batting."
In India's recent Asia Cup outings, the top-four batters, including captain Rohit Sharma, Virat Kohli, and Shreyas Iyer, have faced challenges in putting up substantial scores against Pakistan. However, the team found solace in the stellar performances of Ishan Kishan and vice-captain Hardik Pandya. As India looks ahead to their upcoming clash against Nepal, fans remain hopeful that Shubman Gill will soon regain his form and contribute significantly to the team's success. Get free cricket betting tips from Nextbet Sports.