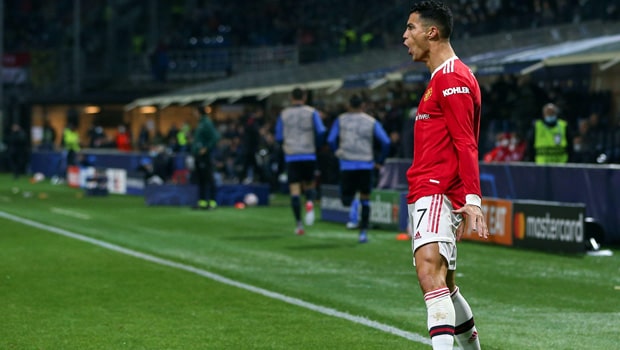 18 November, 2022
In an explosive interview with TalkTV recently, Cristiano Ronaldo revealed that he has no respect for Manchester United coach Erik ten Hag and also claimed that the board is trying to force him out of the club.
Former Red Devils captain Gary Neville has been monitoring the situation carefully since the interview and he thinks that Ronaldo's contract with the club should be terminated immediately.
Ronaldo was disciplined a lot after he refused to come on as a substitute during Manchester United's 2-0 win over Tottenham Hotspur recently. But he has gone even further this time as he has criticized the Glazers family, the club's owners, claiming that they don't care about the sporting success of the club.
"I don't think he wants a way back," Neville told Sky Sports.
"He wouldn't have done this interview if he wanted a way back. He knew it would bring the headlines it has and be the end of his Manchester United career."
Ronaldo has just a little over six months left in his contract since his arrival to the Old Trafford from Juventus in August last year. He won three Premier League titles and a Champions League during his first stint with Manchester United but his second coming has been an unpleasant experience.
The Portuguese even scored 24 goals last season but the Red Devils still failed to qualify for the Champions League.
"I'm wondering what Man Utd are doing because the reality of it is they know they have to terminate Cristiano's contract or they basically open up a precedent so any player can criticise them in the future," added Neville
"I agree with some of the things Cristiano has said, and many Man Utd fans will agree with many things Cristiano has said. But the reality is if you're an employee within a business and say those things your employment has to terminate and Man Utd have to do that in the next few days."