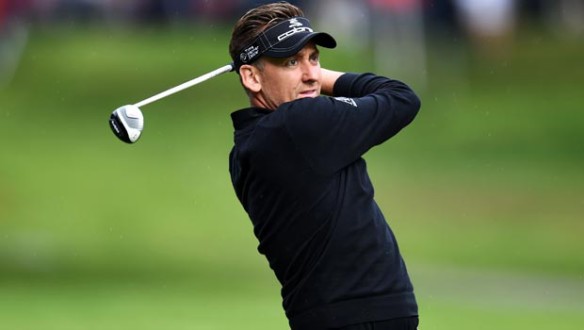 Ian Poulter unsure of his participation in the upcoming Ryder Cup
19 January, 2023
Ian Poulter is one of the most popular figures when it comes to the Ryder Cup and Golf fans across the globe eagerly await for his heroics at the tournament every edition. However, that love affair he has had with the tournament for a prolonged period of time, might be edging closer towards an end after the player expressed his confusion regarding his future with the competition. 
Poulter, who is renowned for his outspoken attitude in front of the media where he isn't afraid to be blunt and straight in answering questions, said that he would love to qualify for Team Europe but whether or not he will play it is still a matter of confusion. He also said that he might not get one of the captain's pick and said it would be a shame if that is the case.
"I would love to qualify. Whether I play or not would be a different thing," the LIV Golf player told reporters ahead of the Abu Dhabi HSBC Championship. I certainly don't expect to get one of the six (captain's) picks. Not in any way, shape or form. Which is also a shame."
Poulter has an outstanding record in the tournament since appearing here for the first time in 2004. He played in seven Ryder Cups in his career, helping Europe win five. He has an outstanding 15-8-2 overall record in the event, including 6-0-1 in singles. His famous performance in 2012 at Medinah Country Club is remembered to this day by European fans after he won all four of his matches, helping Europe produce a famous Ryder Cup comeback.
But his standing for this year's competition is in jeopardy because of his allegiance to the Saudi-backed LIV tour. The DP World Tour (formerly known as the European Tour) attempted to ban LIV players from competing in its events last summer, but Poulter and others won a temporary stay on that ruling.
An ongoing court case in Europe is scheduled for its next hearing in February to determine whether the DP World tour, hosted by Saudi Arabia, can banish members of LIV. If they can, it would take players like Poulter and Spaniard Sergio Garcia out of the running for Europe's Ryder Cup team.