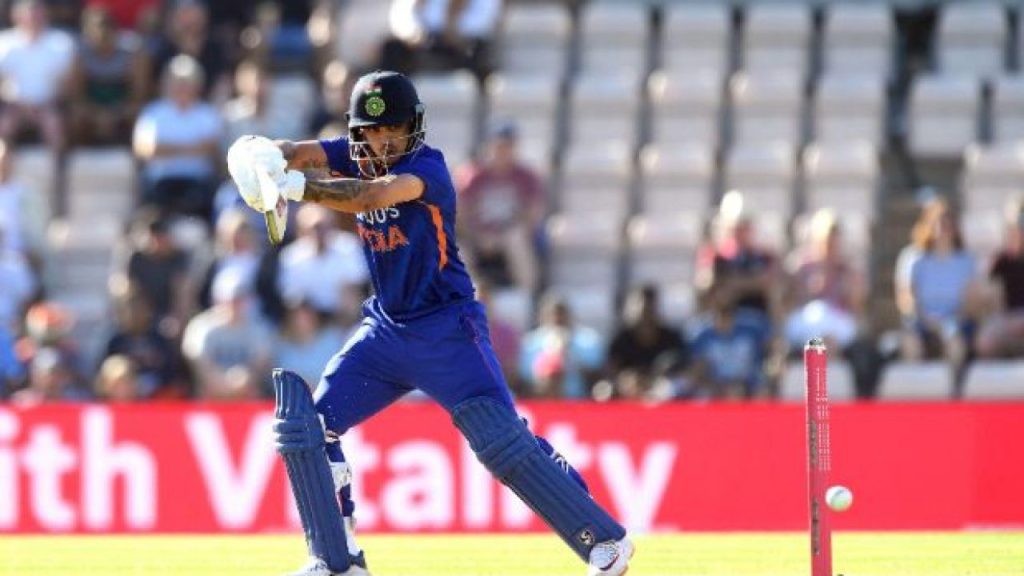 Ishan Kishan is a very talented player: Rohit Sharma
20 July, 2023
In the realm of Indian cricket, a constellation of emerging talents has adorned the national team, setting the stage ablaze with their brilliance. Amongst these prodigies stands Shubman Gill, who has etched his name in the annals of the national team across all formats. Another luminary that seeks to carve his niche is the promising Ishan Kishan.
Having just celebrated his 25th year, Kishan made a stellar entry into the Test arena during the ongoing multi-format series against the West Indies. Though his opportunity with the bat was limited, remaining undefeated with a solitary run before the Indian team declared, Kishan's true artistry unfolded behind the stumps. Follow your favourite cricket team with attractive betting odds from Nextbet.
Exhibiting an air of finesse and conviction, the young cricketer displayed praiseworthy prowess as the wicketkeeper. Skipper Rohit Sharma was quick to express his admiration for Kishan's skills, extolling his keeping abilities during a match where the pitch's unpredictability demanded unwavering focus.
"Ishan is a player brimming with talent, and his brief stint with the Indian team has already showcased his potential. He boasts a double century in limited-overs cricket, and now it falls on our shoulders to refine that innate brilliance. We are committed to offering him ample opportunities to play his natural game, knowing well that he is an aggressive southpaw. I've had candid conversations with him, elucidating the team management's vision for his style of play. He enjoys the freedom, and it is our duty to provide him with opportunities," quoted Rohit Sharma to Hindustan Times.
Delineating further on Kishan's remarkable keeping, Sharma commended the youngster's prowess in the first Test. Battling against spin wizards Ashwin and Jadeja on a treacherous pitch that teased with turn, bounce, and unpredictable trajectories, Kishan showed an astonishing lack of errors.
"His wicket-keeping warrants a special mention. To debut in Test cricket and keep against the likes of Ashwin and Jadeja, with the ball skidding, spinning, and keeping low at times – it was a formidable task. Yet, he impressed me with his impeccable keeping skills. Although he was deprived of substantial batting opportunities due to our declaration, we strive to see our top-order batsmen consolidate their innings. Should the chance arise, Ishan is raring to take on the challenge," Rohit emphasized.
The Indian team's roster boasts of many promising players, and Ishan Kishan undoubtedly shines amongst them. As the journey of this young prodigy unfolds, cricket enthusiasts around the world await the spectacle of his burgeoning talent, eagerly anticipating his meteoric rise in the sport's echelons. With the likes of Shubman Gill and Ishan Kishan gracing the field, the future of Indian cricket undoubtedly shines with an incandescent glow. Get the latest updates from the world of cricket only on Nextbet Sports.