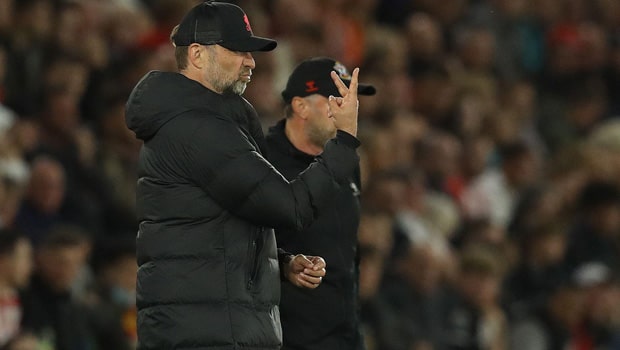 Jurgen Klopp left stunned by Chelsea owner's All-Star game suggestion
15 September, 2022
New Chelsea owner Todd Boehly has some ambitious suggestion for the Premier League. Topping the list is his idea to hold an All-Star North versus South match but Liverpool boss Jurgen Klopp was left less than impressed by the suggestion and wondered whether anyone would like to see it in the first place.

Just a few months into his tenure as new Chelsea owner and chairman, Todd Boehly has revealed his plans to revolutionize in English and Premier League football. He wants to try and boost the league's broadcasting revenue which includes a systematic play-off to determine relegation and promotion.

Entangled in the American sports industry as well, Boehly also wants to have a Premier League All-Star game in a similar fashion as the NBA and MLB in Basketball and Baseball respectively.

The Blues' new co-owner also owns shares of the Los Angeles Dodgers teams in Major League Baseball as well as in Los Angeles Lakers in the NBA as a part of Clearlake Capital. He revealed his ideas at a New York press conference and also mentioned that he had already floated his suggestions with his Premier League counterparts.

"Ultimately I hope the Premier League takes a little bit of a lesson from American sports," said Boehly. "And really starts to figure out, why don't we do a tournament with the bottom four sports teams, why isn't there an All-Star game?
"People are talking about more money for the pyramid, in the MLB All-Star game this year we made 200 million dollars from a Monday and a Tuesday. So we're thinking we could do a North versus South All-Star game for the Premier League, for whatever the pyramid needed quite easily."

Chelsea were scheduled to face Liverpool were on Sunday but the events surrounding the Queen of England's death as well as police resources being stretched to its limit in London resulted in the game being postponed along several other Premier League fixtures during the weekends.

However, Liverpool manager Jurgen Klopp was less than impressed with his suggestion and complained about how European football doesn't have the breaks in the calendar like American sports. With the World Cup scheduled in Qatar in November and December, top clubs from across Europe who are already having to contend with jampacked calendars will have their players pushed to their limits because of the hectic schedules.

"He forgets in American sports these players have four-month breaks so they are quite happy they can do a little bit of sport in these breaks. It's completely different in football," Klopp retorted.