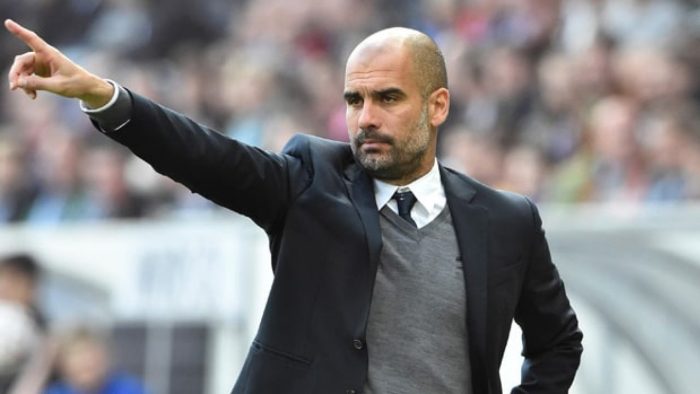 Manchester City keen on ensuring Real Madrid don't swoop for their star striker
28 March, 2023
Manchester City have been on a roll across competitions since Pep Guardiola took over the duties in 2016. The club has gone on to lift four Premier League titles under the Spaniard and are looking well set to take home a few more titles in the coming years. While this season they have faced still competition from Arsenal, they are likely to return with a bang again. 
One of their key acquisitions this season has been Norwegian forward Erling Haaland, who has already scored 40+ goals across all competitions with a better part of two months still remaining in the season. He has broken Manchester City's club record for scoring the most goals in a season and it doesn't look like he'll stop anytime soon.
The forward has enjoyed a sensational opening season in England and could break more records before the campaign ends. City captured the Norwegian back in the summer and stuck him on a contract until 2027 – but now want to extend that amid rumours of an exit. They also want to ensure no other club touches their prodigious talent, especially the big ones in Spain like Real Madrid and Barcelona.
They realise it'll take great financial aid to support those intentions and City are ready for it. Haaland currently earns £375,000-a-week at the Etihad, the same as team-mate Kevin De Bruyne, but City are ready to up that to £500,000-a-week and add another 12 months to his deal, reports The Sun. Sources close to the player maintain he is entirely happy in Manchester.
However, the only concern for those supporting the light blues is that the rumour mill going with Los Blancos keen on the striker has not vanished. Madrid are thought to have a plan to sign Haaland and the player's agent, Rafaela Pimenta, has done little to quash the speculation.
She said: "There is the Premier League, and there is Real Madrid. Real Madrid has something of its own that makes it the dreamland for the players. Madrid keeps this magic going. They don't have the league competition every week, but they do have the Champions League." Know fresh Football news and find good betting odds in Nextbet Sports.
Haaland originally insisted on having a release clause in his deal at the Etihad, which would've made him far more attainable. It is now understood however, after Pep Guardiola extended his own contract, that such a clause doesn't exist for the Norwegian now.