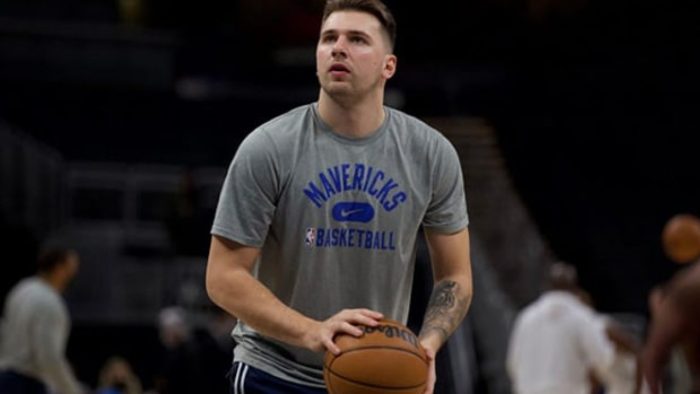 Mark Cuban blasts NBA refs over controversial play during Warriors vs Mavericks game
24 March, 2023
Dallas Mavericks team owner Mark Cuban has lashed out at the NBA refs who officiated in his team's Wednesday night game against the Golden State Warriors, accusing them of getting a critical call horribly wrong, which has potentially cost the Mavericks a win and also a playoff berth.
The Mavericks are now protesting the 127-125 loss to the Warriors and things are heating up a lot in the NBA as a result of that. The call was made in the dying moments of the third quarter when Warriors center Kevon Looney made an uncontested dunk on an inbound from a timeout. The Mavs were also standing in the wrong side of the court, but Cuban blames that on the refs.
"For those wondering about the play with 1:54 to go on the 3rd, let me explain what happened," Cuban tweeted.
"The ref called Mavs ball. The announcer announced it. Then there was a timeout. During the time out the official changed the call and never told us."
"Then when they saw us line up as if it were our ball, he just gave the ball to the warriors. "Never said a word to us. They got an easy basketball. Crazy that it would matter in a 2-point game," he continued.
Cuban also called it as "the worst officiating non call mistake possibly in the history of the NBA." He also stressed on the fact that all the refs had to do was tell the team, but they didn't.
"There was quite a few people out of position. It's correctable, but you first have to admit there was a mistake," Mavs head coach Jason Kidd said.
Crew chief Sean Wright also explained the refs side of the story after the game, saying that they weren't at fault.
"Initially on the floor, the original signal was in fact Golden State ball as this can be seen on video," Wright told The Athletic.
"There is a second signal but that signal is for a mandatory timeout that was due to the Mavs."
Warriors coach Steve Kerr also had his say on the controversy. Kerr admitted that he was pretty confused when he saw the Mavs lining up on the other end of the court. It was also pretty clear to him that Warriors had the possession of the ball.
The Mavericks' loss to the Warriors in this game could have large implications on their final position in this NBA season, though. They have now fallen to the ninth position in the Western Conference, whereas teams are still trying for a playoff berth with only a few games to go in the season. Stay updated on sports news and betting with Nextbet.