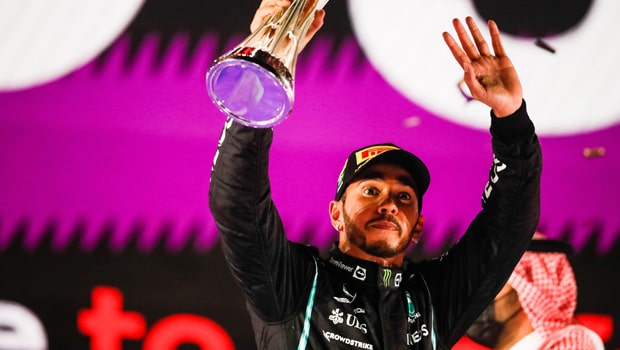 Mercedes offer apology after Lewis Hamilton's public criticism 
15 March, 2023
Lewis Hamilton is not the person who loses his cool often on and off the racking track. The British F1 legend is one of the most renowned sports figures in the globe and is a seven time world champion in the arena. Also, he is famous in the betting world.  However, Hamilton and his employer Mercedes have been struggling a lot on the track due to multiple reasons and this allowed Red Bull to take home the World Championship title in the last two seasons. 
Hamilton recently opened up on recent failure from Mercedes despite dominating the industry for so many years. He came out with some harsh criticism towards the automobile company, suggesting that Mercedes does not listen to its drivers and there is a lot of self-criticism they must do before dreaming of getting back on the right track.
These recent statements from Hamilton left social media parted. While one section believes that Hamilton should be informing his criticism during the debriefs and not throw the entire team under the bus publicly, others feel this was a well deserved criticism. The Formula 1 powerhouse has posted an open letter to its fans after a sorry start to the 2023 campaign at last weekend's Bahrain Grand Prix.
The Silver Arrows failed to inspire hope at Sakhir after Lewis Hamilton and George Russell finished fifth and seventh in the season-opener, respectively. That followed a disappointing pre-season in which the new W14 car struggled to match the speed of its F1 peers.
"Bahrain hurt. It hurt each one of us, who head into every season determined to fight for world championships," read the letter, published via Mercedes' F1 website. "It hurt the team as a whole, after pouring so much hard work into a car that hasn't met our expectations. And we know it hurt you, our fans, too."
This statement went on to add that there are already "developments in the pipeline for the next races," which will be needed if they're to have any impact on the season's final podium. That's particularly the case after Aston Martin—powered by a Mercedes engine—appear to have made great strides in 2023. Know more about F1 news and betting in Nextbet.