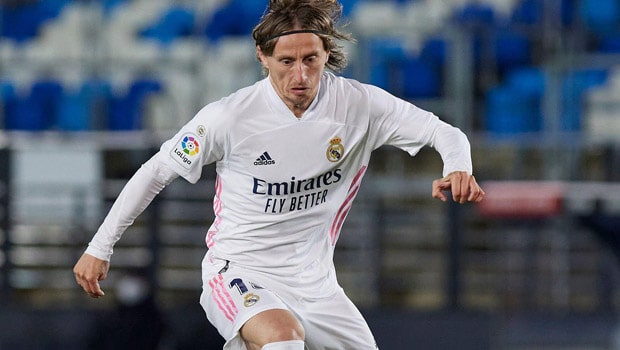 Modric can play until 2024 Euro, says Toni Kroos
15 December, 2022
Croatia's exit in the FIFA World Cup's semifinal stages might bring an end to one of football's most extraordinary individual talents, Luka Modric. A brace from Julian Alvarez and one terrific penalty from Lionel Messi took Argentina into the finals of the tournament for the sixth time in the tournament, leaving the European side a heartbreak.
However, Luka Modric's teammate Toni Kroos believes that Modric still has plenty to offer. "If I had to guess I'd say Modrić will play at Euro 2024," Kroos said in an interview. Modric turned 37 last September and will be closing in on 39 during the Euro 2024, making it not so likely for him to feature in that tournament.
Luka Modric is the most capped player in the history of Croatia and the only player to have played more than 150 matches for the country (161). The Real Madrid star was awarded the Ballon d'Or for his heroic season in 2018 with Real Madrid and Croatia. He went on to win the Champions League with his club and steered Croatia into the finals of the World Cup for the first time.
Croatia's Football World Cup dream might have ended, but the unit can be absolutely proud of what they achieved in the last four years. After making it all the way to the finals of Russia 2018, Zlatko Dalic's side made another fantastic run in Qatar. Once again, the Vatreni built their campaign on the back of a resilient defense while demonstrating a steely mentality.
Their highlight of the 2022 edition was a fantastic performance against Brazil in the quarterfinals. Although it seemed like Neymar's goal would take Brazil into the semi-finals, Petkovic scored a stunning late equalizer to take the match into penalties. In the build-up, Modric won a crucial tackle to win possession that saw them go forward.
Dominik Livakovic has been one of the stars of the campaign for the Luka Modric-led Croatian side in Qatar. The keeper made some heroic saves in two penalty shootouts against Japan and Brazil to bring his side into the final four stages.
Croatia will now have the difficult task of facing Morocco in the third-place playoff. The African team made France run for their money in the semi-finals although the scoreline says something else. The Atlas Lions, who reached the final four stages for the first time in their history, is set to finish with their best-ever World Cup.