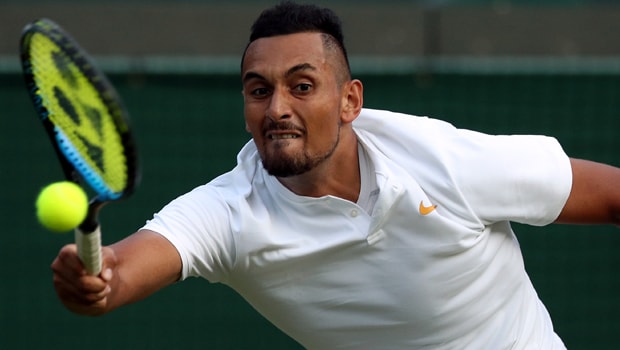 Nick Kyrgios withdraws from Australian Open 2023
18 January, 2023
Local star Nick Kyrgios has been on the edge ahead of the Australian Open 2023 due to a few injuries and much to the disappointment of their fans, he announced that he will not be taking part in the competition this year. The Wimbledon finalist from 2022 expressed his disappointment over the late departure but assured that he will return to full strength soon. 
The Australian star was supposed to face Roman Safiullin on Tuesday, but will be replaced in the draw by Denis Kudla. This injury, however, does not emerge as a surprise for the fans but Kyrgios stated that last year was his personal best and he wished for a better start to 2023.
"Obviously this coming around is just bad timing. But that's life. Injury is a part of the sport. I guess I can draw some inspiration from someone like Thanasi [Kokkinakis] who has had a bunch of injuries and has bounced back," Kyrgios said.
"Yeah, I'm devastated obviously. It's like my home tournament. I've had some great memories here. Obviously last year winning the title in doubles and playing the best tennis of my life probably. Then going into this event as one of the favourites, it's brutal. All I can do now is just look forward, do what I need to do and come back."
A week prior to the start of Australian open, Kyrgios had pulled out of $15 million worth United Cup team event due to an unnamed injury, which left his teammates furious. The Australian player went on to quote that he needed a little more time to get over the injury and to stay prepared for the first grand slam of the year, the Australian Open 2023.
This late exit left Australian tennis legend and team captain Leyton Hewitt angered. The former two-time grand slam champion from Down Under was unhappy with the fact that Kyrgious announced his departure just a few hours before Team Australia faced the press.
The Australian Open 2023 began on January 16 with nine time champion Novak Djokovic returning to the competition having missed out last year due to vaccination restrictions. The Serb supremo starts as the favourite alongside defending champion Rafael Nadal, but there are multiple doubts over the fitness of the Spaniard as well.