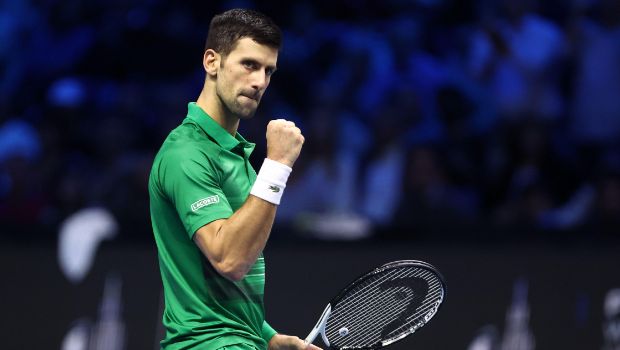 Novak Djokovic pulls out of Indiana Wells due to vaccination status
8 March, 2023
World number one Novak Djokovic has been a major talking point in the world of sports since the COVID-19 pandemic hit our lives. The Serbian was criticised severely for not taking the vaccination available for it as he stated he wasn't entirely convinced with its safety, which led to him missing multiple tournaments, including the Australian Open and US Open in 2022.  
Although Djokovic returned to Australia earlier this year and managed to win the Australian Open for the 10th time in his career, the United States guidelines seem to be a little tougher to crack. Owing to this, Djokovic has withdrawn from this week's Indian Wells Masters event with the Serb unable to enter the United States.
The 22-time Grand Slam winner, 35, had applied for special permission to enter the US because he is not vaccinated against Covid-19. The US requires international visitors to be vaccinated and proof will be required until at least 10 April and this causes new concerns over his potential participation in the US Open coming up later this year.
"World number one Novak Djokovic has withdrawn from the 2023 BNP Paribas Open. With his withdrawal, Nikoloz Basilashvili moves into the field," organisers said in a statement.
Indian Wells is one of the most prestigious and renowned tennis tournaments on the calendar outside of the Grand Slams and it starts on March 6. A few days ago, Djokovic's management team said they are hopeful about his participation in the tournament, but the US government has now made it clear that no special grants will be made for the Tennis legend.
This also means that Djokovic is likely to miss the other popular tournament in US, the Miami Open, which begins on March 19. This could be a dent in Djokovic's aspirations to finish as the leading Grand Slam winner, surpassing Rafael Nadal.
The Spaniard's only realistic chance of adding a 23rd looks close in his happy hunting ground, the Roland Garros. However, his recent injuries are a major form of concern and is unlikely to make a strong attempt to win the Wimbledon as well, where he has not won since 2010. Djokovic will be attempting to take advantage of this situation and steer clear.