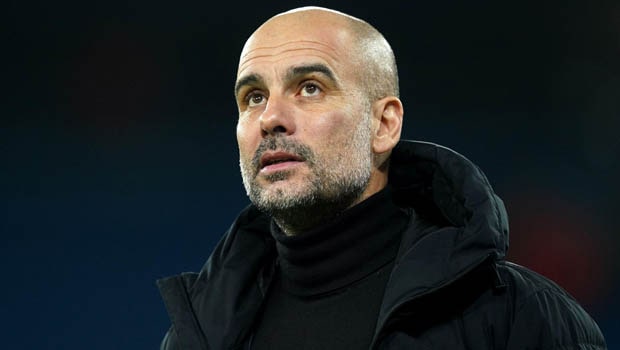 Pep Guardiola admits that his City stint will be incomplete without Champions League success
22 December, 2022
Spanish coach Pep Guardiola recently extended his contract with Manchester City, which will see him stay at the club until 2025. Since taking over as City manager in the summer of 2016, Guardiola had won five Premier League titles, four League Cups and the FA Cup. However, the dearth of a Champions League trophy after all the investment that has gone into the club continues to be a talking point for fans. 
Manchester City, under Guardiola, came close to being crowned the champions on a few occasions. They were inches away from reaching the final to face Liverpool last season, before Rodrygo struck two late goals to gatecrash Pep's party. Eventually, Real Madrid defeated them on extra time and won the final.
City were in the final a year before that against Chelsea, where they lost out to a first half strike from Kai Havertz. In an interesting press conference ahead of his side's return after the World Cup break, Guardiola admitted that his stint with Manchester City will be incomplete if they don't win the Champions League.
"It's not the only one but I admit it's the trophy we want and my period here will not be complete if we don't win it. But that's not the only reason [I signed]. I will do everything in the time we have together to win it but I'd say the same before [signing].
"It's the trophy we don't have and we'll try to do it. I have the feeling they [City] will get it sooner or later. We've tried in the past, even in the first season even though we went out in the last 16. So we will try with all our strength," Guardiola said.
Manchester City will resume their campaign after Qatar 2022 with a Carabao Cup clash against Liverpool. Guardiola initially was unhappy with the fact that this game has been scheduled just four days after the World Cup final, although the only notable absentee from his first team right now is Julian Alvarez.
The Cityzens will finish the year with two tricky clashes against Leeds United and Everton, but in the form they are in, they will be expected to pick up six points and keep tight distance with table-toppers Arsenal.