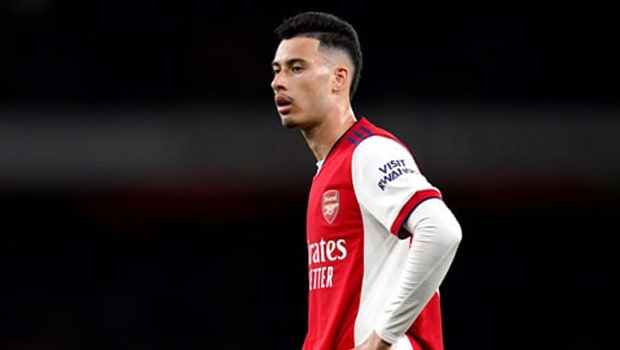 Premier League 2022-23, Match Day 13, Sunday roundup: Arsenal smash Nottingham  Forest; Manchester United edge out the Hammers
1 November, 2022
The Premier League hosted two games on Sunday and in both the fixtures, the favorites to win it emerged victorious. Whilst Arsenal had a more fun ride at the Emirates when they got the better of bottom-placed Nottingham Forest, Manchester United had to work their way out to register a 1-0 victory against West Ham United.
Arsenal got off to a breathtaking start in their game against Forest, with Gabriel Martinelli scoring just five minutes into the game. Bukayo Saka on the right flank did the damage for this goal as Martinelli's low header took it past Henderson to establish Arsenal's lead. Forest fought it out until half-time but the Gunners emerged with a beastly intent in the second 45.
Reiss Nelson, who came on at the half-hour mark to replace an injured Bukayo Saka, scored two goals in a span of three minutes and went on to assist Thomas Partey, who smashed a long-range effort with some silky skill.
Arsenal created more chances and threatened to score a lot more but was capped off at five goals, with the final goal coming from skipper Martin Odegaard. The Norwegian smashed it past Henderson's right to help his side make it 5-0 on the day. Arsenal reaches the top spot on the table again, re-establishing their two-point lead against Manchester City.
Manchester United had some age-old problems in their fixture against West Ham at Old Trafford. Despite dominating the possession and winning plenty of interceptions in the Hammers' half, they failed to capitalize on the big moments. Anthony Elanga, Cristiano Ronaldo, and Marcus Rashford fluffed their chances to establish a United lead.
But Rashford made up for his missed chances with a breathtaking header that took it past Lukas Fabianski just before half-time. After neatly working the ball on the right flank from a corner, Christian Eriksen's cross from just outside the penalty box was attacked with ferocity by Rashford, who managed to squeeze away from Thilo Kehrer.
West Ham United came out strong in the final 20 minutes of the game, with Mikhail Antonio and Said Benrahma creating a lot of chances. David de Gea was forced into making some world-class saves as United managed to hold their lead by the scruff of their necks.