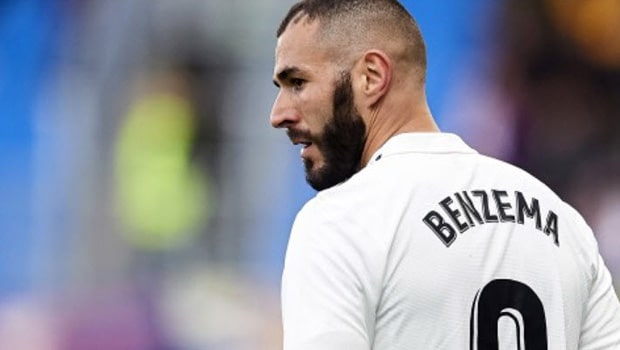 Real Madrid in hunt for former Juve star priced €12 million 
1 May, 2023
Real Madrid are easily one of the best clubs in the world when it comes to securing future talents and they are constantly on the look out to fill up their future boots. With their stalwart Karim Benzema not getting any younger, they're looking for senior and junior striker options who can replace him or stay as a back up to him for a couple of season.
In this conquest, El Nacional reported the Galacticos that are looking to secure a cut-price €12 million deal for Paulo Dybala as Karim Benzema's backup. The Argentine has a release clause of the aforementioned amount for non-Italian teams in his AS Roma contract. Dybala's release clause for Italian teams, meanwhile, is €20 million.
Benzema's current deal will run out at the end of the next season. The Frenchman has once again been the leader of Los Blancos' attack this season. He has scored 29 goals in 37 matches across competitions and is leading their charge for the Champions League title once again, setting up a clash against Manchester City soon.
Not to forget, Real Madrid have signed a Brazilian wonderkid in a one-of-its-kind futuristi deals. Endrick will arrive in 2024 and Los Blancos are unwilling to put the team's attacking burden on the youngster right away. Hence, they are exploring the market for a worthy back-up striker. Dybala, meanwhile, has been in good form for AS Roma this season.
The former Juventus superstar has scored 16 goals and has provided eight assists across competitions for Jose Mourinho's side. The Argentine, however, has been linked with a move away from the Serie A club and his affordable price tag has made the player a target for Real Madrid. He could slot in straight away for the club as Dybala has a reputation of being a big match player.
"Benzema is doing well and has shown that. We're very good in attack and we're dangerous. When we're good at the back, the team does very well offensively," Carlo Ancelotti said.
While Real Madrid are out of the running in La Liga, they're certainly in contention to win two titles, the Copa Del Rey and Champions League. They will be eager to lift the UCL once again having missed out on the big domestic trophy to their rivals Barcelona.