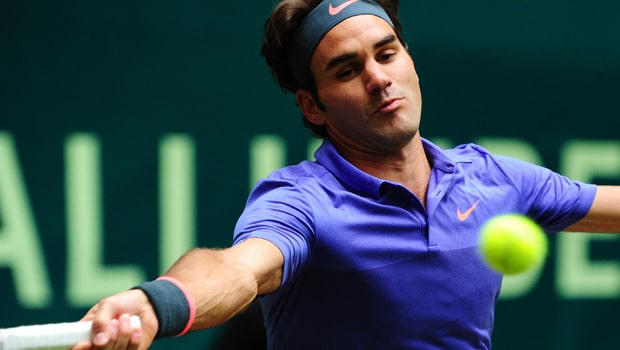 Roger Federer hoping to feature in next year's Laver Cup in a different position
27 September, 2022
The 2022 edition of the Laver Cup was a grand tournament and a momentous occasion for the world of tennis. Despite Team World winning the competition with Frances Tiafoe proving to be the star for them, the occasions largely struck a chord among tennis fans because it served as the farewell party of Roger Federer who hung up his shoes after two decades with a final doubles match with his long-time rival and friend Rafael Nadal.
As mentioned already, Tiafoe led Team World to their first Laver Cup title as the American saved four match points in a dramatic victory over Stefanos Tsitsipas that denied Roger Federer a farewell trophy on Sunday.
While the Swiss legend failed to mark his final match on a high note, even losing his own doubles match 6-4, 7-6, and 9-11 to the pair of Jack Sock and Tiafoe, it still proved to be an exciting and eventful edition that attracted headlines all over the world.
"Congratulations to Team World, amazing comeback," Federer said. "It's been emotional at times but I had a great time. I can't thank you enough for that. I enjoyed every minute."
The 20-time Grand Slam winner also shed light on the future and mentioned that he wants to be a part of the Laver Cup next year as well, albeit it may be from a different position. "I'm looking forward to next year. I'll be there too, supporting both teams from a different position."
Federer's glittering career at the highest level in Tennis came to an end when he accompanied Nadal to take on Tiafoe and Sock in the men's doubles category on Saturday. Although Federer was unable to more matches due to his persistent knee issues which forced him to retire from the sport in the first place, he was found accompanying and cheering on his Team Europe teammates from the dugout.
Despite the presence of Wimbledon champion Novak Djokovic and former world number one Andy Murray on the Team Europe roster, it was fitting that Tiafoe and Canadian rising star Felix Auger-Aliassime powered Team World's comeback from an 8-4 overnight deficit.
24-year-old Tiafoe and 22-year-old Aliassime are part of the next generation expected to upstage the current golden era stars like Novak Djokovic, Andy Murray, Nadal, and Federer who were all part of the losing Team Europe side.