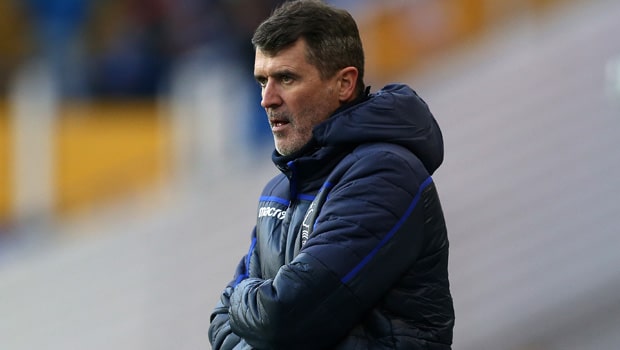 Roy Keane calls Cristiano Ronaldo and Paul Pogba and says that Manchester United are much better without him
3 February, 2023
Former Manchester United captain turned football pundit Roy Keane was quick to acknowledge the healthy environment around the club. The departures of constantly controversial characters Paul Pogba and Cristiano Ronaldo have been a massive plus in that regard, a sentiment also echoed by Keane.
Both Pogba and Ronaldo's second spells at Manchester United didn't live up to the heights and potential expected of them. Instead, both players found themselves in a mire of controversy on a regular basis and were often at loggerheads with their managers or teammates. Reports and sources from the dressing room constantly mentioned the presence of toxicity when both those players were around.
Having offloaded Pogba to his former club Juventus over the summer as well as terminating Ronaldo's contract after his scathing and embarrassing interview with Piers Morgan, the Red Devils are in a much healthier position right now.
United have had a clear resurgence on the field of play as well and the impact of a positive dressing room is much more clearer.
Following the club's Carabao Cup win over Nottingham Forest, Keane acknowledged the brilliant work that Erik Ten Hag has done while also mentioning that the exits of certain players also helped him achieve his goals quicker.
"When the manager came in, Manchester United were rock bottom and we had to talk about the recruitment, but what I think was key as well was the five or six players that left. I'm not knocking all these players, Pogba, Mata, Matic, Jesse Lingard, lads who'd been around and knew they were leaving.
"There definitely feels around the club a new energy, the new manager has put a few markers down after a bad to start to the season, and that momentum and that feel good factor is back at the club. The energy levels are different," Keane told Sky Sports.
Regarding the matter of Cristiano Ronaldo, he further went on to add that the five-time Ballon d'Or winner's departure has certainly helped the manager as well as the team. He feels that the situation shouldn't have been hanging over the side in the first place and should've been dealt with in the summer itself. But now that the matter is resolved, United mean business on the pitch.