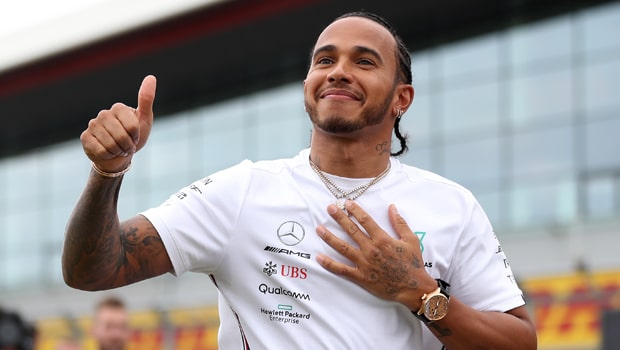 Serious security breach concerning Lewis Hamilton will lead to Australian Grand Prix investigation
5 April, 2023
There were serious breaches in security at the recently held Australian Grand Prix and race stewards have decided to refer the race organisers to the World Motor Sports Council. It has been reported that fans apparently made their way very close to the track during Sunday's race, putting themselves as well as the drivers' lives at risk.
The Australian Grand Prix Corporation was then summoned to a meeting with race officials and apparently they accepted that there were 'serious' safety and security breaches.The AGPC admitted it was an "unacceptable situation that could have had disastrous consequences."
The crowds at the Australian Grand Prix had managed to break through the security measures put in place and made their way on to the track towards the end of the race.
"All of this presented significant danger to the spectators, race officials and the drivers," stewards said in a statement issued by the governing FIA.
The race was won by reigning World Champion, Red Bull's Max Verstappen. While footage of the incident concerning fans breaching security wasn't available on live viewing, clips and videos of fans climbing the side barriers and pouring on to the track later emerged on social media.
The incident actually took place during the final lap of the race when the race was put under the provision of a safety car after a yellow flag. Stewards summoned representatives from the APGC to discuss the incident immediately after the race.
This isn't the first time that an incident like this has taken place in Australia. There were majority security breaches and track invasion towards the end of the 2017 Australian Grand Prix as well.
In fact, both the Sky Sports commentary team as well as Mercedes driver Lewis Hamilton, who finished second, were heard voicing concerns on the radio message.
"There's people on the track, man, some fans have got on," Hamilton told Mercedes' race engineer Peter Bonnington after finishing in second place.
Overall, it was a good day for the seven-time world champion who finished second on the podium behind long-term Max Verstappen. Last season proved to be a nightmare for the British driver as he struggled to cope with an underperforming Mercedes car. Stay updated on F1 news and betting by visiting Nextbet.