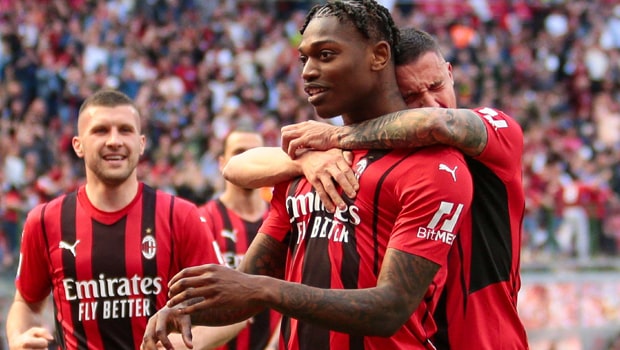 Tottenham Hotspur interested in signing AC Milan forward Rafael Leao: Reports
6 October, 2022
There have been a lot of speculations regarding Rafael Leao's future with AC Milan of late. Multiple clubs have reportedly shown interest in signing the forward and Premier League Giants Tottenham Hotspur is believed to be one of them.
According to The Athletic, Leao is out of contract until 2024 and that's why Milan faces a tough battle to keep him at San Siro, with the club having a history of a disciplined wage structure. The heavy interest in Leao from multiple clubs and the involvement of Jorge Mendes as Leao's manager has only made the situation tougher for Milan.
As per reports from Calciomercato.it, Leao has an offer worth £ 167,500 a week on the table. And Milan, as expected, is not in the position to meet his demands. The Italian portal also mentions that Tottenham is one of the front-runners to sign Leao.
The young forward has grown in leaps and bounds as a player in the last couple of years. Leao was directly involved in 21 goals last year in the Champions League and Serie A combined. He has carried that form forward into this campaign having scored four goals and assisted seven times in nine appearances across the Serie A and Champions League.
Tottenham has also been off to a great start in the Premier League this term and signing Leao will only make their attack stronger.
Leao has also received rich praise from his teammate Fikayo Tomori and head coach Stefano Piolo. Tomori told The Athletic that Leao is 'electric' and 'has everything' to become a world-class forward. Piolo, on the other hand, compared Leao with former Arsenal legend, Thiery Henry, considering how Leao's game has evolved in the last couple of years.
Antonio Conte and Tottenham won't find it easy to bag the deal for Leao as they will also face stiff competition from other clubs. But they will definitely try their best to sign him as Leao could be the first piece of their puzzle to elevate themselves to the next level as a team.