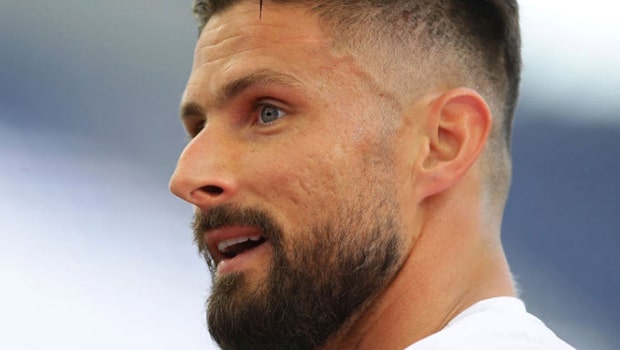 'We will try everything to stop Messi,' says Olivier Giroud ahead of France's World Cup Final clash against Argentina
16 December, 2022
France forward Olivier Giroud is looking forward to their FIFA World Cup Final clash against Argentina on Sunday, December 18, and he said that they will try everything in their power to stop Lionel Messi from enjoying the night.
Les Bleus qualified for the final after beating Morocco 2-0 in the semi-finals and now they are up against a Messi-led Argentina in the final. Giroud has hailed the PSG star for his skills and the way he has played in this entire campaign but has also stated that France isn't going to make things easy for him at all. Giroud also acknowledged that Messi isn't the only good player Argentina has. Instead, the entire Argentinian squad is well-balanced and is looking in great form.
"Messi is an incredible player, but we are not going to let him enjoy the best night he can have. We want to win this game. We want to win another World Cup," Giroud was quoted as saying by the Mirror ahead of the final.
"We will try everything to stop him. But there is not only Messi on that team. They have got great players who work for the team also. I think that is why they are so strong," he added.
France and Argentina locked horns in the round of 16 of the 2018 FIFA World Cup in Russia, where Les Bleus emerged victorious by a 4-3 scoreline. Giroud also recalled how N'Golo Kante played a crucial role in man-marking Messi throughout that match.
Kante isn't a part of France's roster this time as he is out with an injury. So, Didier Deschamps will need his other players to step up with a similar performance.
"I remember back in the days of 2018, N'Golo [Kante] was all the game on his back, behind him. But this time I don't know what the plan will be. We will see with the manager," Giroud said.
Messi has been in superb form in this World Cup. He has scored five goals and assisted three times in this campaign and will be looking to deliver a good performance in this final once again.