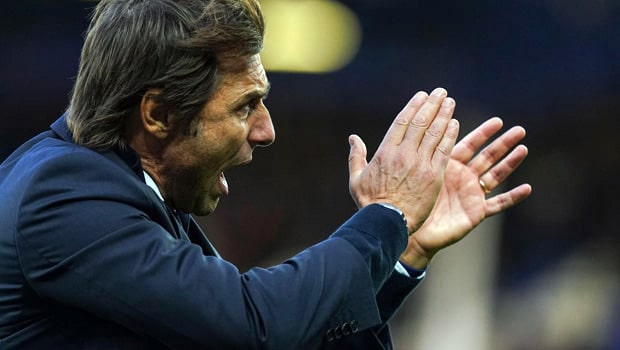 Antonio Conte believes that Tottenham Hotspur needs to invest money in order to challenge for the Premier League like Arsenal and Chelsea
3 January, 2023
Tottenham Hotspur manager Antonio Conte has admitted that he believes that the club should be spending money to the tune of '£70 or 80 million' on players if they are serious about the interest in challenging for the Premier League title alongside London-based rivals Arsenal and Chelsea.
Conte's comments arrive in the aftermath of the cataclysmic loss against Aston Villa. Spurs began their new year with a 2-0 defeat on home soil after conceding two second half goals from Emiliano Buendia and Douglas Luiz.
The hosts failed to make much of an impact throughout the game and barring the first-half chance that fell to Harry Kane, they didn't threaten the Aston Villa goal enough. In the post-match media interaction with Sky Sports, Conte explained that the team requires better players during the winter transfer window that opened in January in order to improve the quality and depth of the squad.
He also believes that it only with significant signings will the club be able to compete with their neighbours and rivals in Arsenal, who are on top of the league, and Chelsea, who won the UEFA Champions League in 2021.
Chelsea have also been on a spending spree following the acquisition by new owner Todd Boehly and are estimated to have closed deals in excess of 300 million combined since the start of last summer.
Meanwhile, Arsenal also invested heavily into the squad last year and following a couple of shrewd summer signings from Manchester City in 2022, they are now starting to reap the rewards of it under manager Mikel Arteta.
"The message (to the frustrated Tottenham fans who walked out during the Aston Villa defeat) is always the same," said Conte. "I have never spoken about our team this season that we could be competitive to fight to win (the Premier League title).
"From the start of the season, I say that, we are creating and we are trying to build a solid foundation. If we want to become title contenders, if we want to try and win something, then you need to have a solid foundation. A solid foundation means that you need have your team and your squad 13 or 14 players strong," he added.