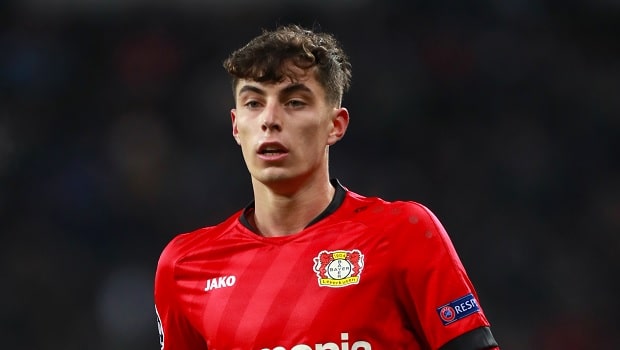 Chelsea back to winning ways in the Premier League
28 December, 2022
Kai Havertz and Mason Mount, two of Thomas Tuchel's most trusted forward players during his time at Chelsea, delivered the goods for their new manager Graham Potter in Chelsea's first game since the FIFA World Cup 2022 was completed. The Blues registered an emphatic 2-0 over Bournemouth to resume their aspirations of finishing in the top four. 
Graham Potter's men were on the frontfoot from the get go, with Raheem Sterling and Kai Havertz posing some major threat to the visiting unit's defence. As it turned out, these two men combined to bring an end to the goal drought at Stamford Bridge in the 16th minute with a terrific interlinking play.
Raheem Sterling marauded his way on the righthand side and delivered a terrific cross, which Havertz netted in by stretching his left foot to the best of his ability. The visible release of stress in Stamford Bridge was there to be seen as the German, who scored Chelsea's Champions League winner, resumed their season on a high note.
Just a few minutes later, Chelsea doubled their lead through academy star Mason Mount. Havertz was in the thick of things one again, this time delivering with great presence of mind. Zakaria seemed to have lost the ball initially, but Havertz kept it alive in the box and spotted Mount just outside the D. The No. 19 hit the ball first time and curled it into the bottom corner to make it 2-0.
Bournemouth tried to make their presence felt on the counters and had an opportunity around the half-hour mark, but Cucurella made a crucial interception to deny any further action. Sterling and Reece James, who is back in the side after three months, continued to cause a lot of trouble on the right hand side.
The visiting team once again had a good host of chances in the second half but a conclusive effort in the final third was missing. Potter and his side saw through the fixture with ease and picked up their seventh win of the campaign. The four time PL champions are currently six points clear of a top four spot with one game in hand.