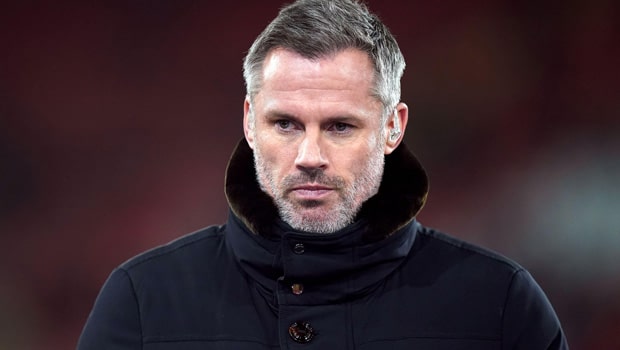 Former Liverpool defender Jamie Carragher shocked with Chelsea management's decision to sack Thomas Tuchel
8 September, 2022
Chelsea's sacking of their manager Thomas Tuchel came as a big shock for the football fans all over the world. While some fans are trying to look at the reasons for his sacking, some pundits are failing to understand the decision from the Blues management as the German was settled at Stamford Bridge. Although they lost to Dinamo Zagreb, they still looked like a team that could finish in the top half of the Premier League and go deep in the Champions League.
With the transfer window slam shut and six matches gone, it will be a big task for any new manager coming in to replace the German tactician. Chelsea's new owner Todd Boehly has taken over the club from Roman Abramovich and has completed an overhaul even at the management level at the Bridge. He looked like someone who would leave his own legacy and be a lot different from the Russian. But looking at his tendency to sack managers, former Liverpool defender and pundit Jamie Carragher feels nothing has changed in these two eras for the Blues.
Carragher shared how he was shocked to see Tuchel get sacked as he felt that the management under Boehly was different from the previous one which has seen some top managers depart the club. "It was a shock because I just thought the new regime at Chelsea would be different to Roman Abramovich. I said a few days ago if Abramovich was still in charge, you would fear for Thomas Tuchel because of what happened in the past with Jose Mourinho, Antonio Conte, Carlo Ancelotti – lots of great managers. But I did feel as if it might have been a different type of regime, so it's a huge shock," Carragher revealed.
He admitted that it has not been a great start for the Blues but he felt that the coach should have been given a chance after he secured new players. "It hasn't been a great start, we get that, but Chelsea just felt like a team who needed the transfer window to end, get the squad that they wanted and then give a top-quality manager a chance, certainly over the next few weeks or months to put some sort of team together."
Chelsea went to the transfer market and spent £273 million on players like Wesley Fofana, Kalidou Koulibaly, Pierre-Emerick Aubameyang and former Brighton & Hove Albion defender Marc Cucurella. However, with Thomas Tuchel now gone it will be interesting to see who will fill in the void. The reports suggest that English tactician Graham Potter is leading the race to the German's successor at Stamford Bridge.