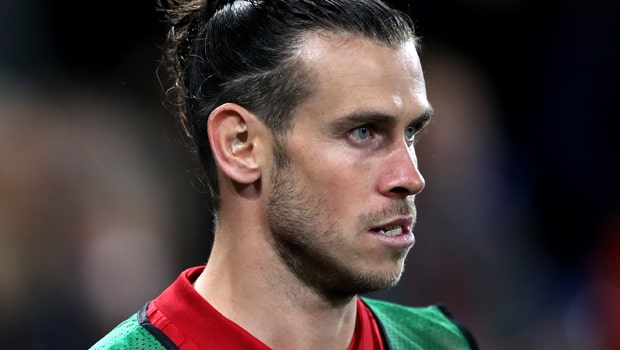 Gareth Bale will participate in PGA Tour event after recently retiring from football
26 January, 2023
Former Real Madrid superstar and Wales captain Gareth Bale will be in action soon. Despite hanging up his boots after retiring from football, Bale will be involved in competitive sport once again as he is set to participate in the AT&T Pebble Beach Pro-Am event in February.
It has been mere weeks since the multiple-time Champions League winner decided to announce his retirement from football. Bale will now be seen swinging the golf club along with a number of other celebrities at the famous Californian links which will also feature some of the world's best golf professionals.
The Pebble Beach Pro-Am is set to feature 156 amateurs and will feature prominent names in the world of golf, like US Open Champion Matt Fitzpatrick. Bale made the announcement of his participation public on social media.
"Delighted to announce I will be playing in the AT&T Pebble Beach Pro-Am at the start of next month! Let's go," he wrote on Instagram.
In addition to other amateurs, Bill Murray, Jason Bateman, and Macklemore will compete at a California event with a $9 million (£7 million) prize pool.
Bale has featured for Tottenham Hotspur in two stints and is a club legend in North London. He has also won the Champions League on five different occasions with Real Madrid and has even scored decisive goals in the final. He also lifted the La Liga trophy on three occasions with Madrid during his nine-year stay at the club that ended in acrimony between him and the club and the fans.
More recently though, the 33-year-old helped Los Angeles FC win the MLS Cup in 2022 and Bale also helped his side qualify for the FIFA World Cup for the first time in their history, appearing during the group stages in Qatar.
The former full-back and winger has collected 111 caps for Welsh and is arguably the greatest player in their history. Bale has never made secret of his love and passion for golf. Once on international duty with Wales, he had angered Real Madrid fans after posing with a banner that said, "Wales. Golf. Madrid. In that order."
Despite that, Bale maintains that football remains his favourite sport and that he still follows it from the other end of the screen. "Because I'm paid to do it, I always give it my all. Like everybody else, I enjoy playing golf as a hobby. Having a round is not wrong in any way. Even though it gets a lot of attention, I truly like watching football players play," said Bale.