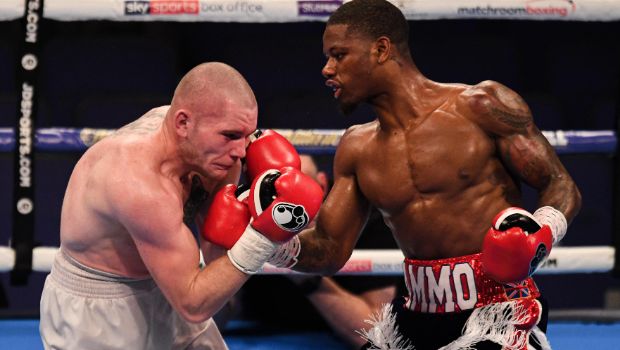 Regis Prograis signs three-fight deal with Matchroom boxing
10 May, 2023
One of the most prominent upcoming names in the world of boxing has signed a mega deal with Eddie Hearn's Matchroom boxing, that will see him sign a massive contract and take on some of the biggest names over the next few years. Junior welterweight champion Regis Prograis confirmed the news himself on ESPN on Saturday that he has signed a three-fight deal with Matchroom Boxing.
Prograis (28-1, 24 KOs) signed the deal with Matchroom Boxing despite having a more lucrative offer from Top Rank, sources said. The 34-year-old's first fight with Matchroom will take place on June 17 in Prograis' native New Orleans against Australia's Liam Paro (23-0, 14 KOs), Prograis told ESPN. Sources said it is a headline bout on DAZN.
"Over the last few weeks, I've been contemplating which move I should make next," Prograis said. "I had a lot of good offers on the table. But I feel like Matchroom is the best for me. I just feel like it's the right fit. From the beginning I had that gut feeling and it never left. I can't wait to start this chapter in my career."
Prograis, who fights out of Houston, was ringside with Hearn for the Canelo Alvarez-John Ryder undisputed super middleweight championship fight, Canelo's first fight in Mexico in nearly 12 years.
ESPN's No. 3 boxer at 140 pounds, Prograis became a two-time champion when he scored an 11th-round KO of Jose Zepeda in November. Prograis' lone professional defeat came against Josh Taylor in 2019 via majority decision.
Now that he's aligned with Matchroom, Prograis could be matched with Jack Catterall, ESPN's No. 1 junior welterweight. Catterall, who signed with Hearn last month, dropped a controversial decision to Taylor last February in his lone pro defeat.
Matchroom Sport was founded by Eddie Hearn's father, Barry Hearn in 1982 and is one of the world's most renowned sports promotion companies. The company grew into prominence for its promotion of the sports Snooker and Boxing, but later expanded its horizons to other popular sports like pool, bowling, golf, darts, swimming to name a few.