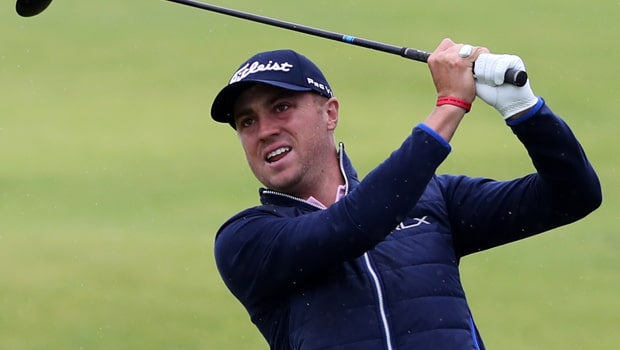 Woods, McIlroy, Thomas, and Speith to feature in "The Match VII"
4 November, 2022
"The Match" is back again to entertain the golfing world and it is being reported that Tiger Woods, Rory McIlroy, Justin Thomas, and Jordan Speith will be featuring in the seventh iteration of this exhibition contest. The Fried Egg reported this news first and mentioned that Woods will team up with McIlroy whilst Thomas and Speith will play together. 
The four superstars have committed to the exhibition series, which will be held for the seventh time and second in 2022. In the previous edition, a duel between NFL quarterbacks was contested in June. This Match will be held on December 10 at Pelican Golf Club in Belleair, Florida. It is expected to start at 7 p.m. under the lights, with the match going 12 holes.
Tigers Woods, who has 15 major championships to his credit, will be appearing in "The Match for the third time having previously taken part in it back in 2018 and 2020. He was up against Phil Mickelson in 2018 and went on to team up with Peyton Manning in 2020, where the duo took down Mickelson and NFL star Tom Brady in a charity event.
For the other three golfers, this will be their first taste of the aforementioned prestigious exhibition match. Justin Thomas had previously worked as a commentator for the 2020's edition of The Match when Woods and Manning defeated Mickelson and Brady.
Woods, McIlroy, and Thomas were a part of a similar exhibition in September 2020 to show off Payne's Valley Golf Club, the first public-access golf course designed by Woods' TGR Design firm, as well as raise money for the Payne Family Foundation.
The last couple of years has been challenging for Woods, who was in a car crash back in February 2021. Since then, he made three official starts in 2022 and made the cut at both the Masters and PGA Championship while possibly saying goodbye to the Old Course at the Open Championship.
McIlroy managed to win three times last season, headlined by capturing the FedEx Cur, with Thomas grabbing the PGA Championship for the second time in his career with a playoff triumph at Southern Hills. Spieth won the RBC Heritage and is coming off a 5-0-0 record in an American victory at the Presidents Cup.