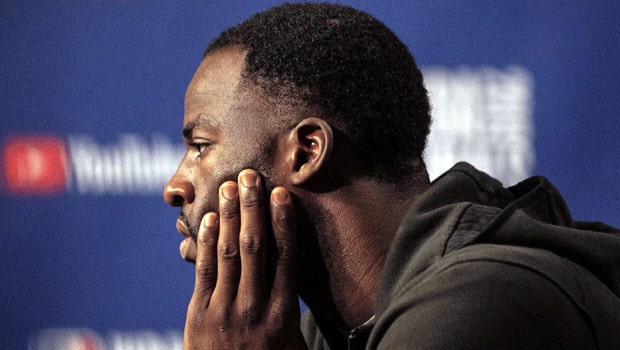 'We didn't make it softer, the rules made it softer,' Draymond Green shares his views on the NBA
11 January, 2023
Golden State Warriors' Draymond Green recently shared his thoughts on the NBA, and that has created quite a stir on social media. Green is one of the most controversial players in the history of the NBA and his reputation for that probably went a notch higher when he said that the current rules of the NBA have made the league softer.
David Marchese of The New York Times interviewed Green recently and there he was asked about Shaquille O'Neal's recent comments about the NBA becoming soft. Green agreed with O'Neal's views but went on to say that it's the rules that have made it softer, not the players.
"As far as Shaq saying the league is softer, that's fine," Green said. "But we didn't make it softer. The rules made it softer. I would have loved to hand-check somebody if I could. I would love to clothesline somebody, and we just get up and walk to the free-throw line and continue playing if I could," Green said.
"We didn't make those rule changes, nor do we have any say-so. So if Shaq feels that the game is softer, guess what? It is, but I don't agree that players are softer, and that's not what he said. He said the game is softer. I agree," the former Defensive Player of the Year added.
Green is one of those old-school NBA player who bases his game on defence and roughness. He is infamous for making unnecessary plays on opposing defenders and has often been called as a dirty player. He is also quite vocal and currently leads the charts for most technical fouls this season. Green also made the headlines recently for punching teammate Jordan Poole, and it caused quite the chaos in the Golden State Warriors' organization.